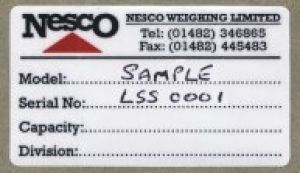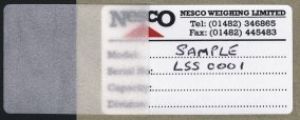 Write & Seal Asset Labels
These labels are manufactured with a self-adhesive laminate that is placed over the label once any relevant information has been hand written on it.
A range of labels all with sequential numbering and barcodes.

Manufactured from tough polyester.
Available with standard adhesive or with 3M's Very Strong Bond Adhesive
Labels can be bar coded or sequentially numbered for uniquely identifying your product during or after manufacture or for asset identification within your organisation e.g. computers, laptops, printers, projectors, instruments & any other equipment that may require identification.
Prices are available for small requirements (500 & 1000) right through to much larger runs (100k, 250k & 500k).
Labels can be customised with your name or company logo and details adding colour and identification to your product.